architectural study of the adaptation of reservoir No. 1 to the spa and hotel
year: 2020
investor: MAGNUM Karlovy Vary spol. s.r.o.
author: Jan Mackovič
collaboration: Jan Šembera, Dominika Čižmářová
images: author's archive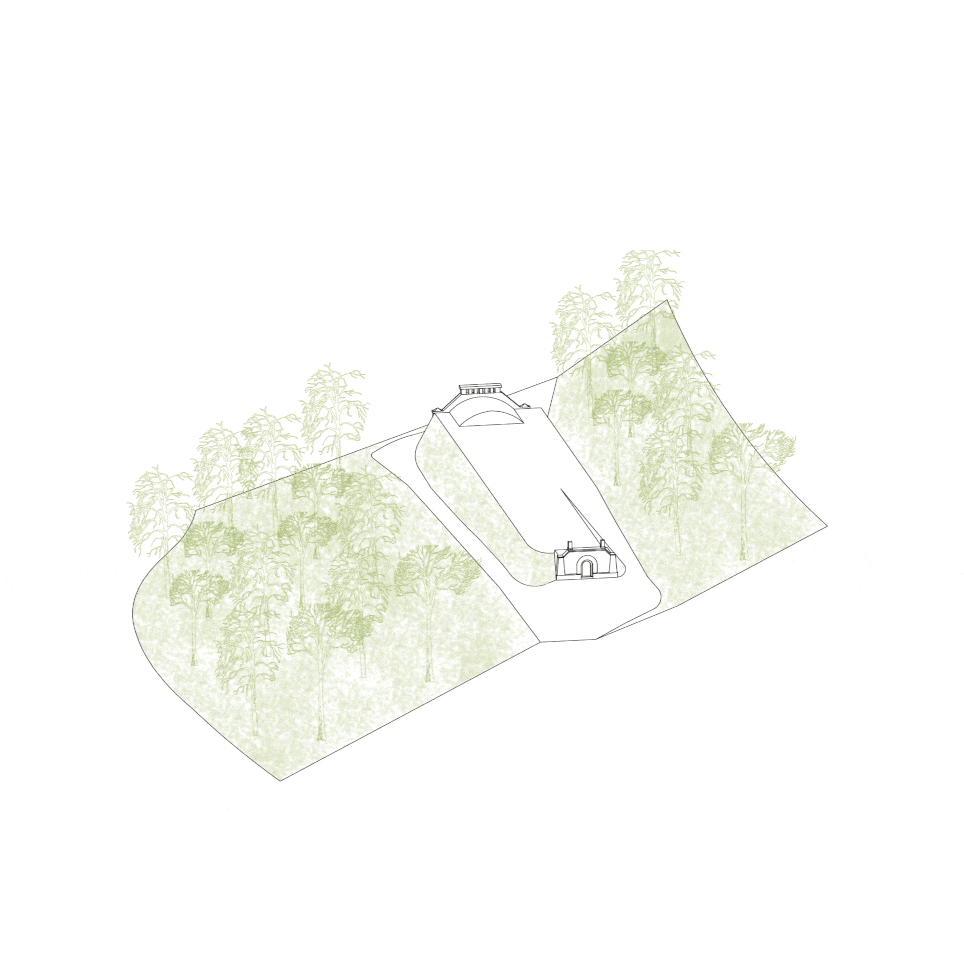 The design is based on the volume of the original hotel project from the 1990s with a valid ÚR and SP. It cuts off its tower and by raising the floors with the room frees up space for an open lobby and restaurant. This emphasizes the existing construction of the reservoir. The side facades are complemented by the formal construction of awnings, to achieve optimal proportions of the building and the best possible compositional relationship to the existing waterworks. The whole prism is wrapped in a translucent jacket, which plays shadow games, provides privacy, lightens and abstractizes the figure of the building. It thus hovers over the historic building of the waterworks like a mysterious cloud of steam, which changes dynamically with the way visitors use it - pulling and opening their rooms using exterior curtains. The building grows a green "hill" to the roof landscape, which connects to the original overflow of the waterworks and accommodates the necessary operating facilities of the lobby and roof. The underground building of the waterworks is sensitively cleaned, reconstructed and adapted for the operation of a public wine shop and hotel spa. It is connected to the hotel by vertical roads. The superstructure has 3 floors. The 1st floor serves as a glazed and open lobby, reception and restaurant. It is slightly offset from the "levitating" prism of the room floors in order to emphasize the separation of the hotel superstructure from the waterworks. On the 2nd and 3rd floors there are hotel rooms with open views of the treetops. Exterior curtains provide privacy. The roof serves a unique gym and Sky bar.